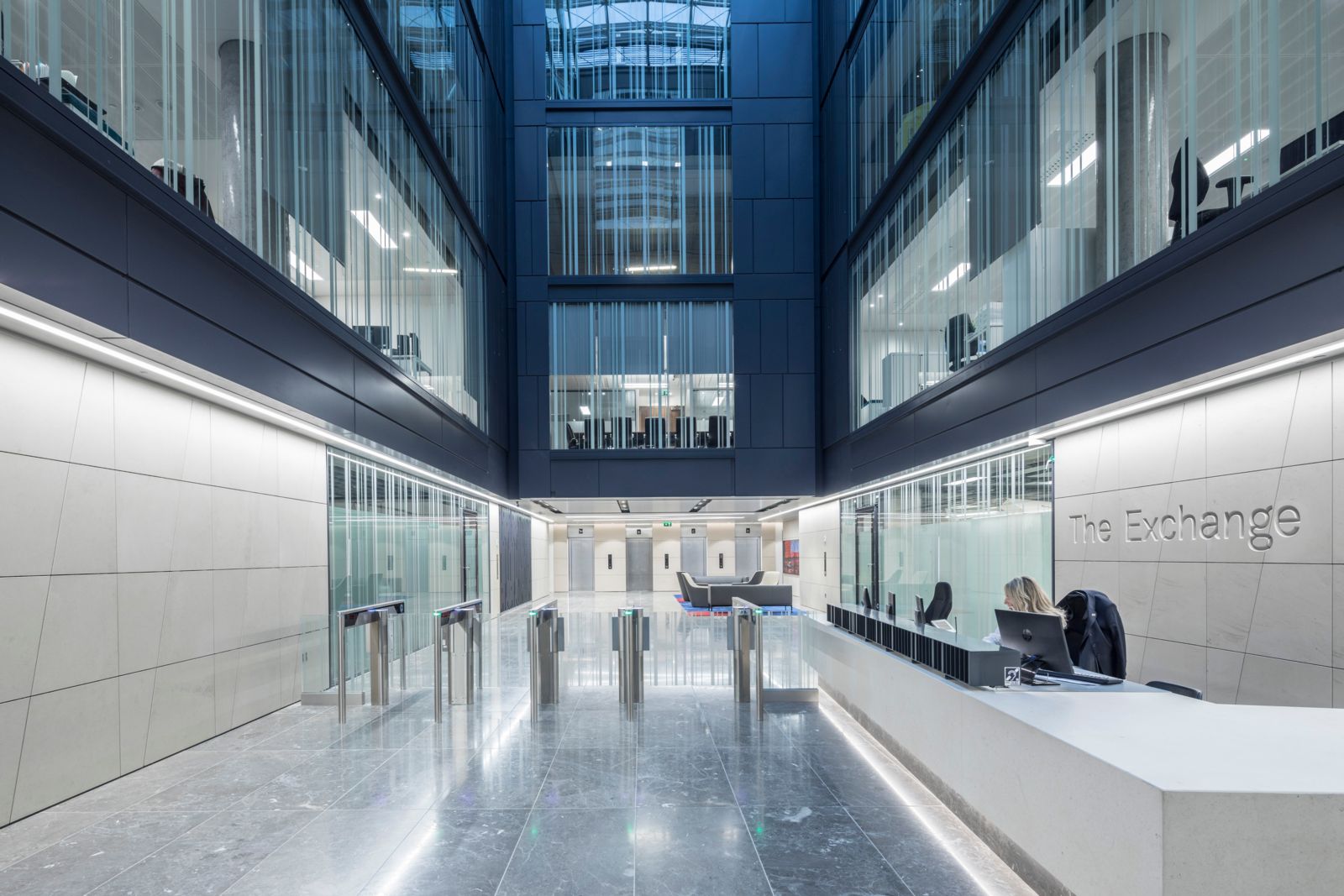 Offsite Manholes
The use of Prefabricated Manholes takes significantly less time than conventional, on-site manhole construction. With coordinated design and planning, on-site scheduling can be optimised. This can contribute to minimising durations of, often complex, excavations. This will be of benefit to Health & Safety, programme and costs on the project.
Optional extras include shuttering, rebar reinforcement, safety chain (client specific), manholes step / toe holes, ladders, and additional blanked connections for future requirements.
Shorter Construction Time
Portable construction takes significantly less time to build than on-site construction. In many instances, prefabrication takes less than half the time when compared to traditional construction. This is due to better upfront planning, elimination of on-site weather factors, subcontractor scheduling delays and quicker fabrication as multiple pieces can be constructed simultaneously.
Shorter construction times allows construction companies to take on multiple projects at once, allowing businesses to grow rather than putting all their focus and resources on one or a few projects at a time.
Reduced Site Disruption
Since many components of a building are completed in the factory, there is significantly less truck traffic, equipment and material suppliers around the final construction site. This limits the disruption of traditional jobsites that suffer from noise, pollution, waste and other common irritants. This streamlined approach to construction provides a far more efficient atmosphere for productivity and eliminates unnecessary distractions and interference that are typical of construction sites.
Consistent Quality
Since prefabricated construction occurs in a controlled manufacturing environment and follows specified standards, the sub-assemblies of the structure will be built to a uniform quality. Construction site-built structures are dependent upon varying skill levels and the schedules of independent contractors. These all contribute to the craftsmanship and overall quality of given structure. With prefabrication, each sub-assembly is built by an experienced crew in a weather-resistant factory, with multiple quality checks throughout the entire process. Some components of the building are constructed using precise machine equipment to ensure conformity to building code
Eco-Friendly
Modular construction is often commended for energy efficiency and sustainable construction. Traditional construction methods require extra materials that lead to increased waste. However, since prefabricated sub-assemblies are constructed in a factory, extra materials can be recycled in-house. This is a considerable improvement over sending waste directly to a landfill from a traditional construction site. Also, the controlled environment of a factory allows for more accurate construction.
Safety
Since sub-assemblies are created in a factory-controlled environment utilizing dry materials, there is less risk for problems associated with moisture, environmental hazards and dirt. This ensures that those on the construction site, as well as a project's eventual tenants are less likely to be exposed to weather-related health risks. Also, an indoor construction environment presents considerably fewer risks for accidents and other liabilities. There are strict factory processes and procedures that protect the worker from on-the-job injury. At a construction site, although safety is of utmost importance, workers are subjected to weather-related conditions, changing ground conditions, wind and other crew members who are at the site.
Quality and Performance Headlines
Manufactured to meet BS13589-2 and BS7158 and complaint with sewers for adoption
Highly corrosion resistant
Smooth Internal bores prevent the build-up of FOG (fats, oils and greases), suitable for pressure jetting and sealed against odours
Impact resistance, durability & structural integrity accessed to BS EN 13598-2
Penstock valves, hydrobrake, valve chambers, manholes and vessels are BBA accredited
Direct, improved alternative to concrete and brick
Thermoplastic benching and channels improve hydraulic performance ref: BSEN752 NA.12.4.6.2
Bespoke, cost effective and corrosion resistant
Fully sealed system guarantees environmental protection
Detailed manhole design service including as-builts
Smooth, hygienic and abrasion resistant thermoplastic
Robust and durable thermoplastic materials
Highly corrosion resistant advanced thermoplastics
BBA & WRc approved
USPs
Significant Health & Safety & Quality Construction advantages
Built offsite to ensure fast track delivery and installation
Bespoke, cost effective and corrosion resistant
Optional integral temporary shuttering
Minimise open excavations & costly traffic management
3D modelling available
Designed to house any manner of piping configurations